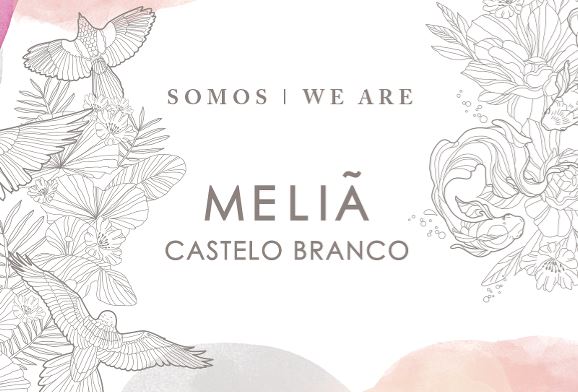 TRYP COLINA DO CASTELO IS NOW PART OF THE MELIÁ BRAND FOLLOWING A REBRANDING
The refurbished TRYP Colina do Castelo, a 4-star hotel in the Portuguese city of Castelo Branco, was introduced by the Hoti Hoteis Group on Thursday, 7 November, and began operating officially under the umbrella of the Meliá
brand on 18 December 2019, being now known as Meliá Castelo Branco.
Meliá Castelo Branco hotel is a landmark hotel in the city of Castelo Branco, which is located on a hilltop and boasts a stunning panoramic view of the city. This fully-renovated hotel excels in comfort, elegance and quality in a relaxed environment adorned with the cultural features of the Beira Baixa region, which enhance its beauty.
The hotel drews inspiration from the local culture and strives to meet the needs of its guests. It stands out from others due to the comfort and excellent customer service and is, therefore, ideal for guests to enjoy the best that the city has to offer.