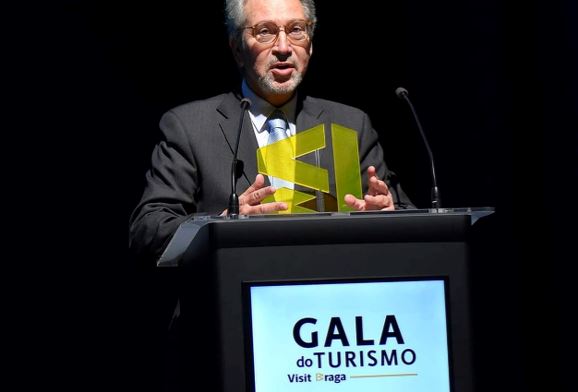 1ST "VISIT BRAGA" TOURISM GALA
MELIÁ BRAGA HOTEL AWARDED IN THE "ACCOMMODATION – HOTEL INDUSTRY" CATEGORY
The Meliá Braga Hotel, which belongs to the Hoti Hotéis Group, was recently presented with an award in the "Accommodation – Hotel Industry" category at the 1st "Visit Braga" Tourism Gala.
As stated by the Hoti Hotéis Group Chairman, Manuel Proença, "this is a fair award, as it acknowledges the work undertaken by the whole Meliá Braga team on a daily basis in order to provide a service of excellence".
At this gala, prizes were awarded in the several categories that make up the tourism sector, namely: Accommodation (Hotel Industry/Local Accommodation), Restaurant Industry (Traditional Gastronomy/New Concepts), Tourist Entertainment, Tourist Support Service, Urban Intervention, Innovation, Sector Promotion and Development, Career and Personality of the Year.
The event, which was jointly held by the Braga Town Council and the Associação Comercial de Braga – ACB (Braga Trade Association), was intended to highlight the growth of the tourist sector and praise Braga's tour operators, by appreciating the work they have done over the last few years.