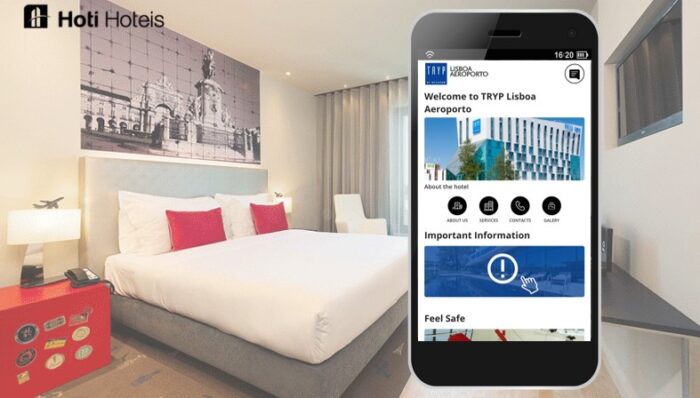 GRUPO HOTI HOTEIS LAUNCHES MOBILE APPLICATION FOR GUESTS
Hoti Hoteis takes another step in its digital transformation process by launching a WebApp for its hotels in Portugal. The application aims to provide a complete hotel experience by providing all the information related to the hotel in which the customer is staying, from his mobile device.
The WebApp of Hoti Hoteis aims to simplify communication, personalize it and make it safer by avoiding the handling of documents that traditionally would be in paper format and reducing the need for unnecessary interaction. Intuitive and agile, the application provides all the information customers´ need during their stay: available services, destination tourist recommendations, booking services, as well as access to campaigns and offers. Another novelty included in the tool is online check-in, making the entire process more autonomous and secure.
"We took advantage of this period to readapt and develop new services, which meet the needs and habits of travellers. We want to be increasingly connected with our customers, providing a fully integrated and secure platform, with a view to constantly improving the quality of our services and the satisfaction of our customers ", explains Miguel Proença, CEO of Hoti Hoteis.
With detailed and personalized information per unit, the WebApp of Hoti Hoteis can be accessed through the QR Code or link available in the hotel reception. TRYP Lisboa Aeroporto is the first hotel in the Group to launch the service.