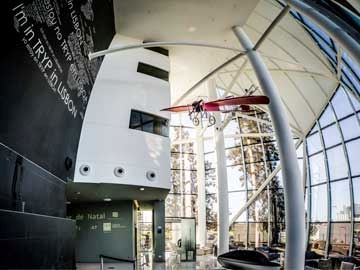 HOTI HOTÉIS CELEBRATES ITS 35TH ANNIVERSARY
The Hoti Hotéis group celebrates its 35th anniversary in December, and as part of the festivities it will be launching the 'Hoti Ideas' initiative, aimed at rewarding the creativity and dedication of employees across all its hotels.
This project challenges each member of the organisation to submit suggestions, products or solutions for improving the provision of services and even the dynamics of the organisation. As well as appointing "project supervisors" in each hotel, the group's directors will be awarding a series of prizes to employees over the next few months, after voting on and approving the ideas submitted for future implementation. Manuel Proença, the chairman of Hoti Hotéis states, "more than just welcoming each employee into a remarkably familiar structure, Hoti Hotéis wants everyone to participate in the processes of growth and improving daily working practices. We are a Group which prides itself on how large we have become and we intend to continue with sustained growth based on the credibility we have achieved over 35 years of operation".
Formed in 1979, the Hoti Hotéis Group is a hotel chain with 100% Portuguese capital, and is the 6th largest group with a national presence and the 2nd largest hotel group offering management services to third parties. The Hoti Hotéis group's portfolio currently includes the Meliá Braga Hotel & Spa (five stars), Meliá Madeira Mare Resort Hotel & Spa (five stars), Meliá Ria Hotel & Spa (four stars), Tryp Lisboa Aeroporto (four stars), Tryp Oriente Lisboa (four stars), Tryp Colina do Castelo (four stars), Tryp Leiria (four stars), Tryp Porto Expo (four stars), Tryp Porto Centro (three stars), Hotel da Música (four stars), Star Inn Porto (three stars) and the Soleil Peniche (three stars).