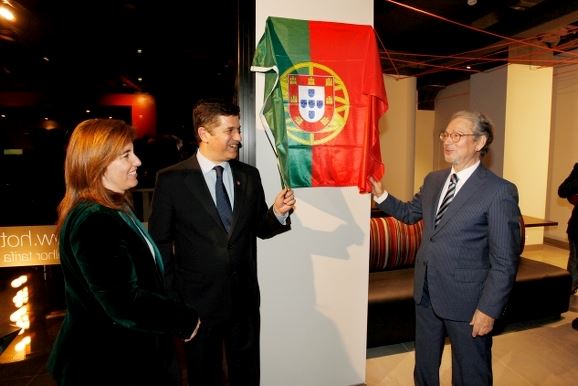 HOTI HOTÉIS LAUNCHES NEW HOTEL NEXT TO LISBON AIRPORT
STAR INN LISBON OPENS ITS DOORS WITH A SPECIAL LAUNCH PRICE
On 15th March, the Hoti Hotéis Group launches its latest hotel unit, the Star Inn Lisbon – Smart Choice Hotel, with a promotional price campaign starting from €79 per night.
With a total investment value of around 8 million euros, this project is the second hotel of the Star Inn brand and it stands out for its location and philosophy – a smart choice hotel that keeps up with the current tourist trends offering an excellent quality/price ratio, achieved by reducing unnecessary luxuries. According to Manuel Proença, President of the Hoti Hotéis Group, "Star Inn Lisbon follows the shift in mentality of the new travallers, who want to experience more at lower costs, with underlying quality and comfort. This hotel is marketed at millenials and independent, adventurous people with a high sense of practicality and familiarity with digital technologies".
Giving an innovative and relaxed image, the building renovations were carried out by the young architects Marcelo Dantas and Mafalda Ambrósio, and the interior decoration by interior designers Rita Ambrósio de Sousa and Sofia Garcez, from Atelier Nini Andrade e Silva. The hotel unit, with a capacity of more than 350 people, has a decoration theme based on the various international personalities that have travelled through Lisbon International Airport, such as Amália Rodrigues, Eusébio or Cristiano Ronaldo. The 173 rooms, equipped with air conditioning, safe, minibar, writing desk, USB connections, LCD TV and bathroom with power shower, complement the large dining room and lounge, the bar and the car park.
Located next to Lisbon International Airport's Terminal 1, and with direct access to the Segunda Circular/A1 – the main entrance road to Lisbon – the Star Inn