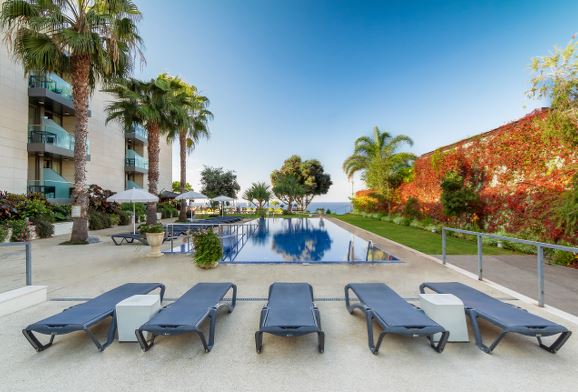 HOTI HOTEIS RECEIVED 3 GREEN KEY AWARDS
Hotels operated by Hoti Hoteis Group were distinguished with Green Key Star inn Peniche, Madeira Golden Residence and Melia Madeira Mare hotels operated by Hoti Hoteis Group were distinguished with Green Key environmental award in the 2020 edition.
This distinction is based on the recognition of good environmental practices implemented by the three hotel units. In the 2020 edition, Hoti Hotéis is the only hotel chain in Portugal to receive three awards.
The distinguished hotel units have been implementing several measures to reduce their ecological footprint. The replacement of plastic bottles, the reduction in the use of disposable plastics, the focus on the reduction and efficiency in water and energy consumption, the use of environmentally friendly products, the efficient separation and recycling of waste are just some of the measures adopted by the hotel units.
"It is with great satisfaction that Hoti Hoteis recognizes three of its hotel units distinguished, a clear recognition of the Group's strong commitment to the development of Sustainable Tourism in Portugal" explains Miguel Proença, administrator of Hoti Hoteis.
In the current international context, associated with the pandemic that modified all paradigms in the tourism sector, the adoption of environmentally friendly behaviours and practices will be increasingly strategic", adds the responsible.
It should be recalled that the "Green Key" program is an international award that promotes Sustainable Tourism globally through the recognition of tourist establishments, local accommodation, camping sites and restaurants that implement good environmental and social practices, which value environmental management in their establishments and that promote Environmental Education for Sustainability.
In this edition, this program has certified good environmental practices in 3,200 institutions distributed in 65 countries. This initiative is promoted by the Foundation for Environmental Education (FEE), based in Denmark, and it is coordinated in Portugal by the Blue Flag of Europe Association (ABAE).
Source: Turisver