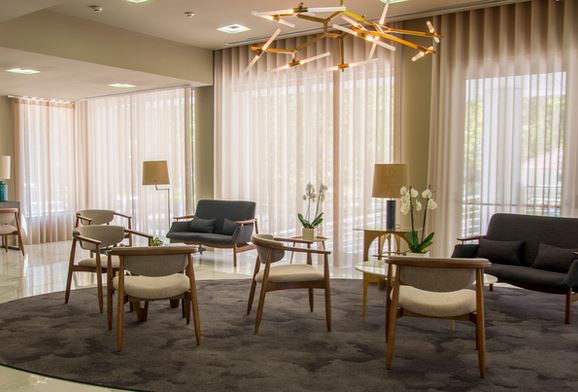 OPENING 2018: MELIÁ SETÚBAL
MELIÁ SETÚBAL HOTEL WILL BE THE 17TH HOTEL OF THE GROUP
Hoti Hoteis Group has recently acquired a four-star hotel, in Setúbal, which will soon reopen under Meliá brand. The new hotel unit will be the seventeenth one in the portfolio of hotels managed by Hoti Hotéis group, among which are both the recent and four-star hotels Meliá Maputo Sky, in Mozambique, and Golden Residence Hotel, in Funchal.
An existing property, Meliá Setúbal is currently undergoing renovation works and it appears within the development strategy adopted by Hoti Hoteis Group, which plans an investment of EUR 110 million until 2020, in addition to EUR 50 million, invested last year.
Enjoying a prime location and views to Bonfim Garden, Meliá Setúbal is located on Alexandre Herculano Avenue, near the main points of road access in town and the fluvial station providing connection to Tróia.
With 112 rooms, indoor pool and jacuzzi, health club, six fully equipped conference rooms, with sunlight, restaurant and bar, this hotel meets the necessary conditions to serve both the business segment and the leisure and family segment due to its proximity to Lisbon, and even to the fabulous beaches in the region, such as Portinho da Arrábida, Galápagos Beach, Galapinhos Beach or Coelhos Beach.
Scheduled to open in May, Meliá Setúbal is now closed for internal and external refurbishing works.